A+ exam is an exam offered through CompTIA. The exam is broken into two parts:
What Exactly Is 1001?
The 1001 portion consists of four main objectives:
Hardware
Networking
Mobile devices
Hardware troubleshooting
But the overarching theme of 901 is hardware troubleshooting. 901 consists of a lot of hardware troubleshooting scenarios; something is broken, how did it get broken, how do you fix it, how do you prevent it from being broken again.
1001 Exam
1001 exam has a maximum of 90 questions. Most students do not get 90 questions. Students usually get around 75 to 80 questions. The duration of the test is 90 minutes. You have to get a passing score of 675 out of a scale of 900.
1002 Exam
1002 consists of four main objectives:
Operating systems
Troubleshooting operating systems
Operational procedures
Software
For the 902, the overarching theme is software troubleshooting; something is wrong with the operating system or the applications, what went wrong, how to prevent it from going wrong again. The passing score is 700 out of 900. It's a little bit higher score as opposed to the 901.
Only whence you pass a 1001 and 1002 will you obtain the A+ certification. Now let's say that you fall short of 901, can you take the 902? Yes, you can. You do not have to take the 901 and pass it, and then take 1002. You can go from 1002 back to 901 if you want to, but just understand that you have to get both certifications to be A+ certified.
Is There any Training Required to Take The Exam?
There are no prerequisites and there is no training required to take the A+ exam but it's highly recommended – if you want to pass your exam- that you take at least 6 to 12 months of training. CompTIA, the creators of the exams, also recommends you get 6 to 12 months of training.
What Kind of Jobs Do You Expect to Get once You Are A+ Certified?
A+ certification is an entry-level certification, so the kinds of jobs that you can expect to get are:
Support Specialists
Field Technician
Desktop support
Entry-level Positions
Is A+ Certification Worth Having?
Yes, of course, it's worth having. In the IT field it's a prerequisite and a requirement for most jobs to have A+ certification unless, of course, you have a higher certification already. The A+ exam gives you a great foundation and a starting point to break into the IT field.
CompTIA is an industry-standard and what you can do with CompTIA A+ certificate or certification is to make more money. That's one of the primary goals. It also tells everybody that you took the time and made an opportunity to get the certification which is the beginner or the first certification that you get as a beginner in the IT field. That's why it's so important. So log on to www.logitrain.com.au and get yourself registered in the A+ certification training course and launch yourself in the IT field.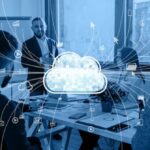 Overview of Azure Marketplace Microsoft Azure is a Marketplace, or total store, that lists the services and applications integrated into Microsoft's public cloud. The services..
Read More →