In this article, we will go through a burning question for many, "How to Write a Resume for a Job in Australia.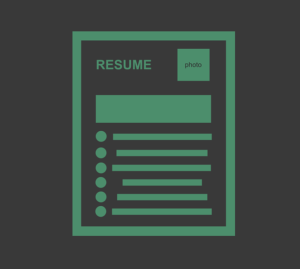 Resume writing is a skill every job seeker must possess. As market competition for a job in Australia is very tough and where 100's of applications are being scrutinised by recruiters, if your resume does not catch the recruiter's eye, it becomes difficult to land an interview call, in spite of your possessing the desired skills. From then on it depends on how you perform in the interview. We can at least make sure that we get a chance for displaying our skills by getting through the first stage of landing a job in Australia, which is getting an interview call.
Based on surveys and my own point of view below are the top seven things that need to be done to improve your resume for the Australian job market so that you stand out from the rest:
Summary of your skill set and experience: The summary section of the resume is the most important, where you give a brief and accurate description of the skills you possess. Most recruiters only go through this section and decide on whether they qualify for the job or not. So, this section needs to grab their attention. Keep it as short as possible and include only relevant information which showcases your skills. Add any Australian experience you have.
Use Keywords: This might sound weird but this is necessary, as this can act as one of the filters of selecting a resume. There might be skills that you possess but have not used the right words to get noticed. So, research for the right keywords that best describe your experience and use them.
Targeting Job: Many people have vowed that a single resume for all jobs doesn't work. That is because you might possess a number of skills from your entire professional life, but the recruiters might be looking for a specific skill in detail. Based on the company's needs, you need to highlight more of your particular skill than other skills that you possess. Basically, you will need more than one resume that highlights your appropriate achievements with respect to the job profile.
Make it short: If you have many years of experience in different fields with different skills, that doesn't mean that you have to mention each in detail and make the resume very long. As no one spends a lot of time on a particular resume, it is always good to have a brief description of the skills and make the resume short so that you give them a chance to go through it fully.
Improve readability: This is one major aspect of a good resume. Ensure that the font size is correct and there are no grammatical errors, which would give a poor impression on you. There needs to be proper spacing and specific areas need to be combined so that the resume is evolved and continuous.
Showcase your value: All accomplishments need to be highlighted to the person going through your resume. These can be mentioned as a separate section where you can mention all the awards, certifications and accolades received in your previous jobs. You can also mention your special expertise in your field of experience. 
Let Results speak for themselves: Rather than writing a job description or role which would be the same for a particular profile, you can write by emphasising the results that you achieved. It shows how capable you were in your job and how you can add value to the new company. Mention numbers or percentages which showcase your efficiency.
 It is assumed as general knowledge that YOU DO NOT LIE ON YOUR RESUME. There are a lot more ways in which your resume can be improved apart from the above-mentioned tricks. But these would definitely improve your chances of landing that interview call.
Logitrain offers Resume Writing Services, our consultants understand the Australian Job market like none other and will craft a resume to give you the best chance.
Give us a call at 1800 159 151 or email us info@logitrain.com.au for resume writing services.