IT Help Desk and IT Service Desk Job Training Courses and Certifications
Information Technology (IT) has a key role to play in modern-day globalisation and the Help Desk and Service Desk form the basis of IT. In fact, the economic growth of a nation is judged by its competence in the field of Information technology. The penetration of IT across developed countries is close to 100 per cent. All the major sectors like Manufacturing, Healthcare, Banking, and Government Services rely heavily on IT to optimise its existing operation, additionally increase their reach to customers. Most of the jobs in IT are focused on the help desk and service desk, IT help desk, and IT service desk jobs are great for newcomers to the field of IT.
This means that the job market for IT help desk jobs and IT service desks is growing and will keep growing over the next decade time horizon. IT help desk, and IT service desk certifications will help you tremendously in entering and excelling in an IT job career.
IT help desk and IT service desk technicians hold key importance to the IT labour force, as they retain the technologies that organisations depend on to run professionally and effortlessly. IT help desk technicians deliver technical support and troubleshooting services to end-users who need support with their computer software or hardware.
Key IT certifications, training and courses for IT Help Desk and Service Desk Jobs
CompTIA A+: IT success stories start with the CompTIA A+ certification training course. It authenticates an understanding of the most common software& hardware technologies in business and endorses the skills essential to support complex IT infrastructures. CompTIA A+ is a powerful credential that helps IT professionals worldwide ignite their IT career in help desk and IT service desks. For entry-level networking roles, the CompTIA Network+ certification training course is a great choice.
HDI-SCA: HDI Support Centre Analyst: This accreditation authenticates that front-line technical support help desk and service desk professionals possess the knowledge and skills required to provide valuable support and service. It ensures they understand service management processes and best practices while providing a competitive edge for career progression.
ACSP: Apple Certified Support Professional: Apple's OS X Accreditations are aimed at IT professionals in IT help desk and IT service desk who:

Want to know how to add a Mac to a Windows or other standards-based network
Support OS X users in a business, education institution or school district
Manage networks of OS X systems in a business — for example, a teacher or a technology specialist who manages classroom networks or computer labs
Manage complex, multi-platform networks that include OS X systems
iET Service Desk Analyst and Service Desk Manager: This certification training course for help desk and service desk provides broad ITIL consulting support and comprehensive services at every phase of the IT lifecycle. It includes workshops to aid in identifying and appraising your needs, customisations to configure solutions to how you do business, global implementations, world-class training, and effortlessly accessible support. We provide best practices and expertise gained from many years of in-depth experience, ensuring your ITSM project will succeed.
Microsoft Specialist in Windows 10: Configuring Windows Devices: By passing a Microsoft Specialist exam, you validate your knowledge and skills in a specialised area of technology and help desk and service desk. Some Microsoft Specialist exams are included as requirements for Microsoft Partner Network competencies, which help distinguish organisations from the lot in a specific technical discipline.
The key benefits of certification training courses are outlined below:
Certified individuals stand out: Candidates with professional IT certifications outperform those with only a college degree. For example, an IT graduate with ITIL certification or help desk certifications has a higher chance of scoring a job than an average graduate as the former does understand the best practice model available in the industry.
Certifications can also help you get a job relatively quickly, particularly for the helpdesk and service desk. In many cases, employers consider certification a minimum requirement for many positions in IT jobs, especially for help desk and service desk. If you don't have a certification on your resume, you won't surpass the keyword screening many human resources departments use. You have no chance of getting a job if you're screened out before your resume even lands on a hiring manager's desk. Certified individuals also earn more than their non-certified counterparts.
IT certification training courses demonstrate your commitment to information security as a profession: Certifications are about investment and dedication. When you undertake an IT training course and pass the certification, you show your colleagues and potential employers that you have invested in your career. IT certifications help professionals in Australia get an entry-level role in IT for help desk and service desk.
IT certification training courses can increase your earning potential: You're not simply trying to find an entry-level help desk job wherever you can. You have a passion and an interest in the IT field and have demonstrated a broad knowledge of the required disciplines thereby over showing the other candidates for help desk and service desk roles.
Avoid being redundant: As the world is becoming globalised and changing rapidly, one should attend professional training courses and gain IT certifications to stay ahead. Otherwise, you can be made redundant making way for more skilled IT staff.
Once you've built up a solid base of experience, the logical next step is to keep upgrading your IT skills from time to time by undertaking training and certification courses to stay ahead.
Logitrain offers highly successful IT Job Programs for candidates looking to enter the help desk and service desk job market. Please contact us today at 1800 159 151, and one of our help desk and service desk job program specialist will assist you.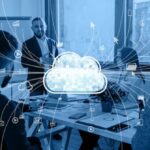 Overview of Azure Marketplace Microsoft Azure is a Marketplace, or total store, that lists the services and applications integrated into Microsoft's public cloud. The services..
Read More →