IT job hunting is hard these days especially in metropolitan cities like Melbourne, Sydney and Brisbane. How can you find an entry-level IT job or local job experience if no one is ready to hire you, because of the fact that you do not have local experience? 
I know this can be hard to digest and seems unfair, but this is a common problem faced by most of the job seekers in Melbourne today. We have put together some tips to find your local work experience in Melbourne. 
Common myth 
Break the myth spread by fellow mates or job consultant services some of which are keen on your money. First things first, I hate to disappoint but your IT degree does not play a major role to get a job in Melbourne, this may seem odd or hard to accept, but it is sadly true. Your IT job does not solely rely on your degree. 
Get IT certified
IT certification is a very important factor to get your first job in Melbourne. You may need to join an IT or computer training course or self-prepare to take some IT certification exams. IT certifications are considered to be a good asset for a fresher looking for their first job or a new migrant looking for employment or even a career changer to IT. It gives your prospective Melbourne employer the confidence that you have enough IT skills required by their company to hire you, most jobs have some training delivered by the employer. Logitrain delivers IT training and development courses and Job Programs which offer training, certifications, official certification exams, internships and job assistance.  
Resume and cover letter
Your resume reaches the prospective employer and tries to convince them to interview you. The resume has the core value in getting you an IT job, you need to know how to sell yourself in the Melbourne job market with your resume/CV and cover letter. Look for IT jobs for which you will be best suitable, do not just randomly apply for IT jobs with the same resume. Rewrite or edit your resume according to the job post you apply for, your CV should be relatable for the job post. Do change the cover letter for each and every job you apply for. Logitrain delivers resume writing services in Melbourne and cover letter support.
Proactive 
Be realistic, study the current job market well and put in your best efforts. Many people say that they have applied for more than 50 (an example) jobs and did not even get a single reply. If this happens then there is a serious problem with their skills, certifications, resume, cover letter or method of applying for a job – they may not be applying for the jobs they are suitable for. Make connections and get referenced by someone who has good conduct in their job. Networking can really help, connecting with like-minded people will help you someday to get an opportunity, or you can refer someone with the right talent for a job position. Do not lose hope after you have applied for jobs, be dynamic and try to adapt according to the situation and be positive about finding an IT job. 
Social media
Utilize the power of social platforms to find a good opportunity, make your LinkedIn profile attractive and look like an aspiring candidate. Maintain your other social media platforms decent as well, study says employers might look for social media other than LinkedIn to validate a candidate's social life. Look for online consultancies which can help you out to find the opportunity in the market, beware of the fraudulent agencies though. Search and apply for the companies which only publish their job adverts on their own website, instead of publishing in online portals like Indeed, Seek and other related websites. Utilise applications like meetup to find people who share the same interest, you might even find someone who recognises your skills and may find you an opportunity. 
It may be worthwhile to contact Logitrain which offers job programs with a job guarantee. We are training course experts and our training courses and job programs have helped thousands to IT jobs. Please visit Logitrain for more details.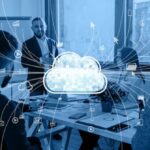 Overview of Azure Marketplace Microsoft Azure is a Marketplace, or total store, that lists the services and applications integrated into Microsoft's public cloud. The services..
Read More →