Information Technology tempts you into a productive, creative, and gratifying career. IT professionals know how important certifications are, to push their careers ahead are. Now, don't worry, there are millions of these certifications and there is something for everybody. So, here we are going to talk about the top certifications for the current year that will boost your job profile and salary.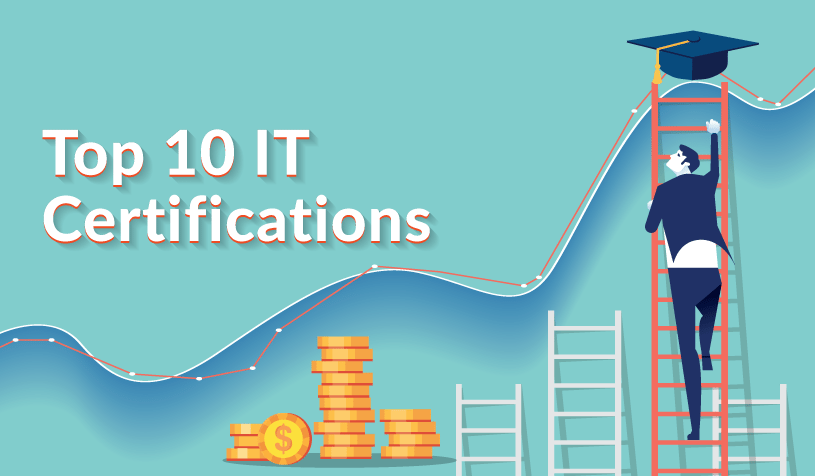 Project Management Certification
It is considered to be one of the important tasks across industries. It necessitates extraordinary dexterity for completing a triumphant venture not only as an entity but also as an association. To gauge your proficiency there is an extensive variety of project management certifications accessible in the market. According to CIO, some of the key certifications are:
Scrum Master
PMP
Six Sigma
To acquire these certifications there are some pre-requisites like you must have at least three years of work experience in the project management field. These certifications are a great help in beefing up your CV and provide you a good advancement in the income. A Project Management Certified professional pockets around 91,000$ to 115,000$ per annum. The good thing about these certifications is that they are not industry-specific and you can effortlessly get acknowledged by immense brands like Phillips, IBM, and Microsoft Dell.
Cloud Certifications
Presently, IT professionals with verified cloud computing skills are in lofty demand and 40% of merchandise are now under pressure to locate competent staff. It is a brilliant opportunity for the professionals who can prove their knowledge with recognized certifications. Some of the best cloud certifications for this year are;
AWS Certified Solutions Architect
Microsoft Certified Solution Expert
As far as prerequisites are concerned, you ought to have prior knowledge of cloud computing fundamentals and core services. Some certifications require 2 to 3 years of experience. The average cost of these certifications varies between 200 to 900 US dollars. The average pay of a cloud architect is 124 thousand US dollars.
Cybersecurity Certification
When it comes to Cybersecurity there are a bunch of certifications available out there to give you a significant edge over others. Security is the most imperative to computing and the internet than ever before. Certifications in the field of Cybersecurity target diverse fields like attack mitigation and penetrating testing.
If you are a resident of Melbourne, log on to www.logitrain.com.au, and get access to numerous IT courses in Melbourne. Join us today for your better tomorrow.