Information Technology is a sector with abundant opportunities for tech graduates to earn a substantial income and develop a satisfying career. Few entry-level jobs are easy to get into the IT field compared to others.
Let us discuss the different types of jobs in IT.
Technical Support Analyst: Technical support analysts resolve issues that end-users and clients have while working on computers and work applications. Technical support analyst maintains networks and administration, internet systems and troubleshoots basic IT problems. They may assist with hardware and systems and provide reports on the system upgrades. These job roles are advertised as a computer support specialist, helpdesk support, service desk analyst, desktop support analyst, level 1 support, IT support officer, desktop engineer and others.
Out of all the IT jobs in the market, these are the easiest IT jobs to get, most graduates and career changers start their IT career with this role. Normally these jobs do not require an IT degree and anyone with the right skills and knowledge, IT certifications, good communications and presentation skills can get them.
IT certification courses that can help in landing a technical support analyst job are CompTIA A+ training course, ITIL training course, Windows 10 training course and Microsoft 365 certified: Modern Desktop Administrator training course.
The average salary for this position starts from $41,565 and goes up to $61,848.
Software Tester: Testers attempt to remove bugs by working out all aspects and options within which an application or a system may be used. They test content, macros, options, forms, accessibility and much more. They provide the results to software, application or web developers depending on the product being tested to ensure the fixes are put in place. Software testers can be engaged from the beginning and throughout the software development project to keep testing. ISTQB training course is the standard software testing certification for people looking to start a career in software testing.
There are several junior software testing roles that can assist fresh graduates, career changers and migrants who wish to kick start a career in IT. These jobs are often advertised as junior application tester, QA tester, junior software tester, test analyst, junior test engineer, quality engineer and others.
The average salary for entry-level software testing roles starts from $51,000.
Network/System administrator: Network/System administrators configure and maintain systems within the local area network and companies. They resolve network issues and optimise the systems. These professionals may also assess security threats and set up security protocols. The highly desirable certifications for System Administrators include the following: CCNA training course, CompTIA A+ training course and Windows Server Fundamentals training course.
These courses can be self-taught. However, it is recommended to attend a training institute to get a better understanding and for in-depth learning.
The salary offered by reputable companies after completing the certifications, Australian local work experience is from $65,000 to $80,000 per annum.
Database Administrator: Database Administrators administer the usage of queries to sort out records and information required by staff to complete their work. They install, configure, manage and troubleshoot databases to reflect client needs while ensuring the database records are kept safe.
Most employers look for IT certifications such as Oracle, Microsoft SQL Server, IBM Analytics Certification, MySQL Database Developer, MySQL Database Administrator. These courses and many others are delivered face-to-face, live online and in-house by Logitrain.
The average yearly salary ranges from $55,000 to 80,000.
Systems Engineer: Systems engineers are responsible for designing, installing, configuring frameworks for the customers based on the given requirements. These jobs are much harder to get into compared to the technical support roles.
Applications Developer: Applications Developers design, build, upgrade and manage software or applications to empower clients to process data productively. They work on the requirements given by the clients and get input from the tests conducted to improve the applications. One should typically have a coding background or a CS degree to get these jobs.
Software Developer: Software development is a well-paid job role with a promising prospect and a relatively higher entry barrier. Many organisations require a computer science degree with substantial software development experience. Courses that may lead to software development are given here. The average salary of a software developer after 4+ years of experience is around $102,000
Data Analyst/Scientist: Data is the foundation for everything we do. The immense data available to us has created a market for skilled analysts who can work with R and Hadoop to extract information and help businesses understand and make sense of it. In the future, data will become more valuable and part of business operations. Data scientist jobs are harder to get without experience and relevant qualifications.
If you need further information regarding IT certifications in Australia, please contact 1800 159 151 or visit www.logitrain.com.au.
Whilst the details and figures have been researched while writing this article, the author takes no liability for them and recommends readers to independently research them.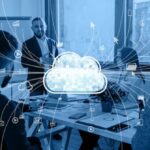 Overview of Azure Marketplace Microsoft Azure is a Marketplace, or total store, that lists the services and applications integrated into Microsoft's public cloud. The services..
Read More →