Is Data Analyst a promising career? 
Yes, it is, and let us discuss why. Every business generates a massive amount of data daily. This abundant wealth of data is useless without a Data Analyst.
To process the varied data and deploy data-driven insights, a highly qualified professional is needed. And here comes the Data Analyst into the picture. Data-savvy professionals utilise a wide range of methodologies including Machine language, Programming, Probability and Statistics to derive the indicators, which are helpful for the decision-makers. 
There is a considerable demand for Data Analysts out there, and yet there is a massive shortage of Data Analysts. As a result, the demand for Data Analytics is increasing globally. 
Are you wondering where you might end up as a Data Analyst? 
Data analysts are often associated with the technology sector; however, they are needed in almost every sector, and a few of the most data-dependent industries are Retail, Finance, Manufacturing, Healthcare, Transportation and others. 
If you plan on becoming a data analyst but do not have relevant experience in this industry or do not have a data analytics degree, you can start with Data Analyst certification courses. These courses not only lay a strong foundation in the subject quickly but also hone your natural aptitudes into marketable analytical talents. 
Listed below are the recommended certification courses to start your career as a Data Analyst: 
Microsoft Excel: Organising data and calculating numbers is one of the main tasks of data analysts. Microsoft Excel is considered an essential tool in data analysing and data organisation. We offer excel courses at an introductory, intermediate and advanced level which helps you to learn the use of Excel to its full potential. These courses help you to get an in-depth understanding of storing huge databases, performing analysis, data modelling and data validation. 
Python: This certification course helps you to gain Python skills, learn data analytics and move beyond Excel. It gives immense knowledge about visualising and interpreting extensive data. Further, you learn to structure document code, error handling and use related tools through this course.
Tableau Fundamentals: This certification course introduces you the data analysis and visual design in learning Tableau. It includes practical working with Tableau maps, graphs, visuals and many more. Various skills are gained through this course, including arithmetic calculations, custom aggregations, date math and table calculations.
PHP fundamentals:  PHP is one of the primary languages for web programming, and we offer PHP fundamental courses at the introductory, intermediate and advanced levels. These courses cover fundamental concepts of web programming, configuration designs and making APIs utilising PHP.
Machine Learning: Machine learning is being effectively used for data analysis. This certification course focuses on the application and benefits of Artificial Intelligence, its challenges and risks. This course ey is focused on individuals with an interest in Artificial Intelligence and Machine learning. 
MySQL: SQL and data analytics go hand in hand. This certification course sharpens your SQL skills. It validates the competency of an individual as Oracle certified professional. Furthermore, it enhances your understanding of the different types of database models and components. 
If you are looking for data analyst training with job placement, we guarantee to get you a Data Analyst job, through our Data Analyst Job Program. 
The data analyst job program offers the skills and knowledge required in Business Intelligence to perform analysis and research. It includes in-demand training on T-SQL Querying, Programming and Tuning; SQL Server Business Intelligence; Power BI and Report Builder. 
The job roles after the data analyst job program may include but are not limited to getting you a data analyst, BI analyst, business architect, customer analytics analyst, business intelligence consultant, digital analyst, data insight analyst, business performance Analyst and other related roles.
 We offer tailored job programs to suit your needs, our courses and job programs commence every week. 
 For further information about Data Analyst Job Program, please visit our website by clicking the below URL: https://www.logitrain.com.au/data-analyst-training-job-placement.html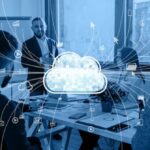 Overview of Azure Marketplace Microsoft Azure is a Marketplace, or total store, that lists the services and applications integrated into Microsoft's public cloud. The services..
Read More →