Are you interested in starting a career in Project Management?
Are you wondering how to become a project manager with no experience? 
Are you wondering how to become a project manager without a PM degree or diploma? 
Are you confused about where to start? 
Well, let us start here and now. 
Project management professionals are scattered across all the industries, such as IT, Building, Health, Technology, Hospitality, Tourism and most others. Where ever there is a requirement for a project to be undertaken, guess what? We need a project manager. 
Depending on the type of industry, the project management role or the project manager's role may vary slightly. However, the primary duties remain mostly the same and involve initiating, planning, executing, monitoring and closing a project. 
The role of project management professionals requires a unique combination of skills and abilities. The most crucial skills are communication, effective leadership and time management. Do you have these skills? If not, here are the certification courses for the rescue to get you upskilled quickly. 
Project Management certifications help you to gain the required skills and competencies. These certifications demonstrate your knowledge and set you apart from other project management candidates. Furthermore, certified project management professionals enjoy a higher package compared to their counterparts.
According to Glassdoor statistics, the salary for project management professionals ranges between AU$ 86,500 – 96,847. And listed below are the most famous roles in the Project management sector:
Project Manager

Project Coordinator

Project Sponsor

Delivery Manager

Process consultant

Team Lead

Project Facilitator
Project management professionals must consistently learn new techniques and best practices to optimise their work and project cycles. 
Listed below are the recommended and high-demand project management training and certification courses:
PRINCE2 Foundation: This certification course introduces the PRINCE2 method and acts as a prerequisite for the practitioner exam. The acquired skills enable you to act as an informed Project management team member within an environment supporting PRINCE2.
PRINCE2 Practitioner: This certification course validates the individual's knowledge of PRINCE2 methodologies application in a range of different project environments. It gives extensive knowledge about the principles and processes of PRINCE2 products.
CompTIA Project+: This certification course validates the learnings and skills of project management. It helps to understand all the concepts of a project, from project planning to project delivery. It is an ideal certification for professionals managing small to medium-sized projects. 
IT Project Management Foundation: This certification course is intended for IT-related people focusing on the various risks associated with the scope of IT projects. The key learnings of this course are Project monitoring, Configuration management, Effort estimation and Risk management. 
Agile Project Management Foundation: This certification course provides the ability to deliver Agile projects with standards and visibility around Project management. It delivers knowledge about Agile skills and techniques, Agile management styles and operating Agile alongside other frameworks such as PRINCE2 and ITIL.
Ready to get started? Visit https://www.logitrain.com.au to learn more about our Project management certification courses, or click on the link below: 
https://www.logitrain.com.au/courses/project-management-courses.html
If you have some of the required skills, we guarantee to get you a Project management job through our Project Management Job Program. 
We offer tailored job programs that suit your need, and it commences every week. This program offers in-demand PM skills, knowledge, methodologies and techniques + highly sought-after certifications + Australian work experience, + interview preparation.
The job roles after the project management program may include but are not limited to getting you a Project Officer, Project Management Assistant, Project Management Coordinator, PMO- Project Management Officer, Project Lead, Agile Project Manager, Technical Delivery Lead, Project Manager, and Programme Manager roles.
Please click the link to learn more about our Project Management Job Guarantee Training Program: https://www.logitrain.com.au/project-management-job-program.html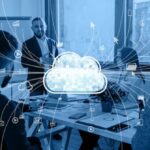 Overview of Azure Marketplace Microsoft Azure is a Marketplace, or total store, that lists the services and applications integrated into Microsoft's public cloud. The services..
Read More →