We have compiled a list of frequently asked questions, we receive from participants. Send us your question.
Question: What does CCNA stand for?
Answer: CCNA stands for Cisco Certified Networking Associate, it is an IT certification from Cisco Systems. CCNA certification is an associate-level Cisco Career Certification.
Question: Is it worth getting CCNA?
Answer: Indeed, it is well worth it, after achieving the CCNA certification you will enhance your chances of getting hired. It gives you a solid understanding of networking, routers and switches and their configurations. Overall it helps in the understanding of networks from a scratch.
Question: What is CCNA?
Answer: The Cisco Certified Network Associate certification (exam 200-301) is a Cisco certification program. This exam tests a candidate's knowledge and skills required to install, configure and troubleshoot different types of networks. The older version of CCNA was CCNA Routing and Switching (200-125) which retired on 24 February 2020 and is no longer achievable.
Question: What is the salary range of a CCNA certified professional in Australia?
Answer: The average salary for a CCNA certified professional in Australia varies and depends on regions, but according to different surveys the average salary falls between $50,000-$90,000, it also depends on the individual's qualifications and previous experience.
Question: What is the benefit of gaining the CCNA certification?
Answer: After passing the exam, the candidate achieves the CCNA certification and is prepared to resolve networking problems. In many cases, it is mandatory for candidates to have a CCNA certification in order to apply for networking positions.
Question: How long is the CCNA certification valid for?
Answer: CCNA certification is valid for three years from the date it was achieved.
Question: How can you recertify CCNA certification?
Answer: To recertify, a candidate has to pass one of the following before the certification expiration date. Pass the CCNA exam again or a CCNP level certification exam.
Question: What jobs can a CCNA certified professional apply for in Australia?
Answer: CCNA certified professionals can get jobs in the networking field, it also depend on, how much experience they have in this field. If you are working in the IT field then it will help to get a better role. Some positions you can apply for after getting this certification are given below:
Network Technician
Junior Network Engineer
Network Engineer
Senior Network Engineer
Network Administrator
Information Technology (IT) Manager
Systems Administrator
Question: Is attending a CCNA course useful?
Answer: Yes, attending a CCNA is very helpful because it helps you learn from the experts. It gives you a chance to work on Cisco devices in a lab environment and gain real-world tips. It shows to the employer the learner has the knowledge to manage, install, configure, and branch network.
Question: Do I need CCNA certification to get CCNP certification?
Answer: Cisco Certified Network Professional is a higher level of Cisco certification. CCNA certification is not a prerequisite to the CCNP certification.
Question: Is CCNA certification better than CompTIA Network+ certification?
Answer: This is a hard question to answer, the best answer would be it depends. CCNA is a Cisco-specific networking certification. While it is still considered a beginner-level certification. The CCNA certification is more challenging than achieving the CompTIA Network+ certification. The CompTIA Network+ certification is vendor-neutral and easier to achieve but is also widely recognised.
Question: What is the passing score for the CCNA exam?
Answer: The passing score is managed by Cisco and it can change at any time. Generally, we find that a participant will be given 90 minutes to answer 50 to 60 questions to receive a passing score of 825 out of 1000.
Question: How much do CCNA exams cost?
Answer: CCNA exam costs $447+GST. Pearson VUE is the authorised Cisco test delivery partner. The exam price changes frequently.
Question: Are all the questions in the CCNA exam multiple choice?
Answer: The CCNA exam is not all multiple-choice questions. There are different types of questions including multiple choice single answer, multiple-choice multiple answer, drag and drop, testlet, simlet, simulations, troubleshooting routers and switches configuration and configuring labs based on scenarios.
Logitrain offers a vast range of Cisco certification courses including CCNA, if interested. Please get in touch.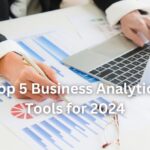 The constant pursuit of data-driven decision-making has led to an unprecedented change in the corporate sector in recent years. The analytics sector has become an..
Read More →