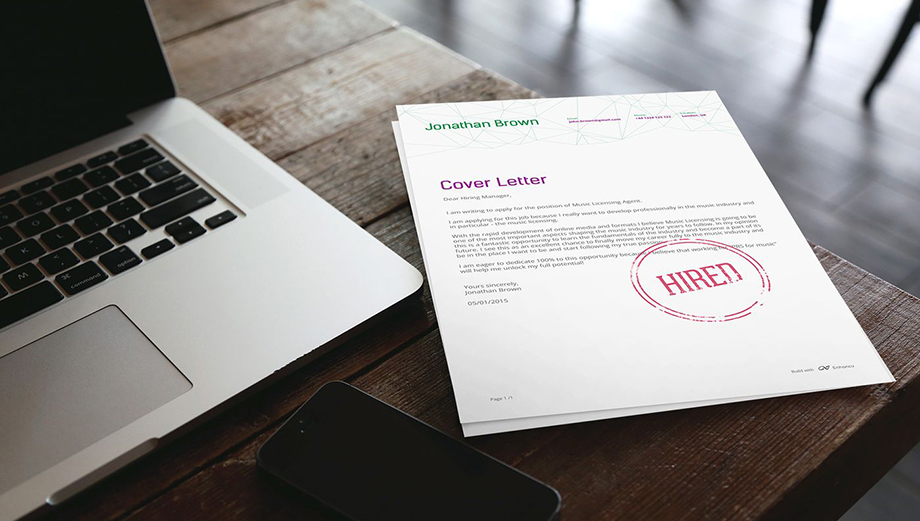 A cover letter is a key part of the job application. Cover letters are often the first impression we can give to an employer. An effective cover letter can impress the potential employers, set you apart from other applicants, and get you more interviews. In conrast, a poorly written cover letter can hurt our chances of landing any work. The things to bear in mind when creating our cover letter will help us stand out from the crowd.
Top 7 ways to improve our cover letter :
Customisation : The more we can relate our skills and experiences to the hiring company and their needs, the more likely we will differentiate ourself from our counterparts. We can determine the key pain points from the employer often in the application criteria and address them individually. It helps in showing employers our relevance and suitability to the available role.
Showing our passion : There is a real opportunity for us to express our passion and desire to work in the position and the company we have applied for through the cover letter. Rather than making the cover letter all about ourself, we can cater the needs of hiring organisations showing how interested we are to use our skills to help them solve their problems.
Highlighting our accomplishments : A past success is a good way to predict your future performance. For employers, our including of relevant career accomplishments in our cover letter demonstrate that our previous successes will really add value to their organization .
Including relevant key words : Recruiters and hiring managers will be scanning potentially 10 to 100 key words of the cover letters. The time critical nature of many hires means that the employers will be more likely to take time reading of our cover letter if the key skills relevant to the job on offer are near the top.
Sticking to our strengths : Providing good examples of our strengths and avoiding exaggerating any skills that are mentioned in the job description which we do not possess is an important key to creating our cover letter.
Being Concise : Since we already know that the recruiters and hiring managers are under time pressure to fill the vacancies so making information clear and easily digestible is a great way to keep their attention in our cover letter.
Double Checking : Grammatical and spelling errors in the cover letter impacts our chance to make it to the interview stage. Infact, in many technology positions, attention to detail is a key ingredient for job success. Thus, any silly mistakes in this case will not look good in our cover letter. We have to always read through our cover letter before sending and even better, asking a peer to review it before we send as often we become blind to our own mistakes.
Call Logitrain on 1800 159 151 today.
Are you thinking of a career in cybersecurity? Do you wish to change your career to cybersecurity? Are you interested to learn cybersecurity? Are you..
Read More →