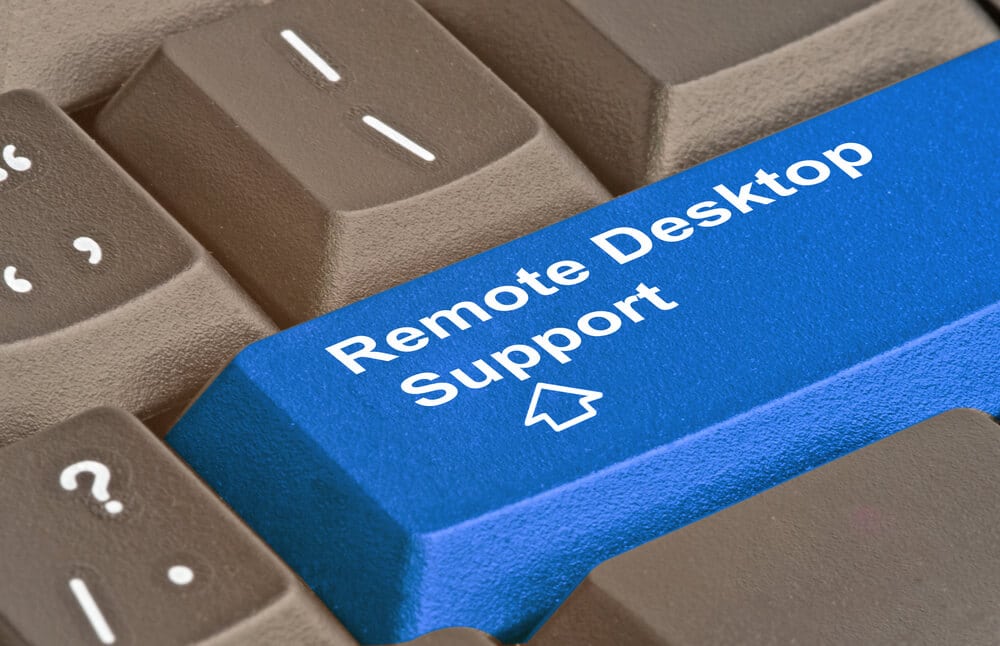 A desktop is an important part of the modern workplace. However, due to the complexity of modern desktop technologies, there can be many errors that can occur and cause failures. Problems and failures can cause a loss of functionality and downtime in the operation of an organisation. Therefore, the diagnosing and resolving of issues would be extremely important to organisations so that employees and systems can resume their normal function as quickly as possible with as little disruption to standard operations as possible. While not all users will be familiar with how to diagnose and repair problems with their desktops and devices, remote desktop support can help with getting users access to professionals who have the experience, knowledge and skills needed to resolve problems quickly and easily.
Remote desktop support is a service rendered to help with the diagnosing and resolving of hardware and software issues of a computer or device by accessing the device from a distant location through the internet. Desktop support technicians use remote desktop services to connect to a client's device in order to directly interact or to at least be able to see what is going on. This gives the desktop support technician more information in which they can use to diagnose and repair the problem. The ability to access the client's device from anywhere across the world to help them is highly beneficial to the desktop support technician, the user and the organisation too. For organisations, a loss in desktop functionality can lead to an inability to meet deadlines and economic loss, for example, the average lawyer's time is worth $56 US dollars an hour, a days' worth of downtime could cost the organisation and the user a lot of money. Using remote desktop support, the problem could be remotely repaired almost instantaneously without the need for an on-site desktop support technician. Using remote desktop support also means the remote support technician can provide support to many more users than an on-site desktop support technician as there is no need for travel time.
Desktop devices are of growing importance in the modern workplace, even a small amount of downtime could have significant negative impacts on the operation of an organisation that could lead to significant economic cost. Remote desktop support allows the organisation and its employees to focus on the operation of the business rather than having to cope with technical IT tasks and issues. Remote desktop support provides value for organisations because it is quick, effective and can be done from anywhere in the world.