There are many paths an individual can take to start a career in the networking field. 
Networking professionals plan, implement and manage networks to ensure they are functioning as intended. Networks are sometimes responsible for the entire IT systems of an organisation, thereby making them one of the most integral parts in the functioning of the organisation. A network professional would have to design, configure and monitor complex networks, as well as fix any problems that may occur.
To do all this, a network professional does not necessarily require a degree or previous networking experience. However, they will require networking certifications which will give them the knowledge to learn about the technology, the tools it's working. There are a handful of networking training certification courses and education paths that can create a solid foundation for an individual to begin a career in networking. An aspiring network professional would also need to have the right intrinsic skills required for them to excel at their jobs, such as the ability to think logically, solve problems creatively, excellent communication skills and great interpersonal skills. Sometimes network professionals work by themselves and so would need to have the ability to work independently.
A bachelor's degree in computer science, information systems or computer engineering is a good start to starting a career in networking; however, they are not mandatory. These degrees provide the individual with basic knowledge of computer systems and educate them on the basic theories used in the IT field. A degree assures employers that the individual is capable of learning and improving themselves professionally.
A certification for networking specialisations can help an individual stand out to employers. Networking certifications such as CCNA, CompTIA Network+, CCNP Enterprise, JNCIA, MTA Networking Fundamentals certifications provide individuals with the necessary knowledge on how to install, configure, monitor and administer networks. Networking certifications cover important concepts and topics such as networking devices, technology models, routing protocols, firewalls, switch configuration, operating systems and IP addresses. These can be learned by attending training courses, and the skills are validated once the participant attains the certification.  
Other IT certifications can also make an individual more appealing to a potential employer. Certifications such as ITIL certification, Microsoft certifications can give individuals an edge in their workplace, and they do not require a degree or experience to get started.
Finally, to be to the top, you need to start from the bottom. A future network professional would first need to gain exposure and knowledge to the field. This can be done by working as a level 1 support technician before slowly working their way up to level 2 and level 3 before finally having the knowledge and experience necessary to move on to being a networking professional.
Logitrain offers a vast range of IT training courses; we offer job programs for IT professionals who are looking to change careers to IT. Call us today on 1800 159 151 and we will help you start a career in networking.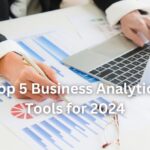 The constant pursuit of data-driven decision-making has led to an unprecedented change in the corporate sector in recent years. The analytics sector has become an..
Read More →