The rise in Cyber-attacks has led to an increase in demand for cybersecurity experts, and there is a severe shortage of cybersecurity professionals.
 Data shows Australians are reporting security breaches every 10 minutes, and it costs Australia up to $29 billion each year. Cybersecurity ventures predict Cybercrime will cost the world $6 trillion by 2021. 
These statistics depict that cybersecurity professionals are more in demand than ever before. It is predicted there will be 3.5 million vacant cybersecurity positions by 2022. 
While a career in cyber-security can be stressful, it is also extremely diverse and rewarding. The responsibilities of a cybersecurity professional may vary, but the role can be simplified into just one function: protect data from being compromised.  
It is the right time to jump and kick start a career in Cybersecurity. Contrary to popular belief, previous experience in cyber, technical background, degree or diploma in Cybersecurity is not a pre-requisite for starting a career in the Cybersecurity field. You do need commitment and dedication.
An IT degree is not a regulated requirement although helpful, to start a career in Cybersecurity, IT vendor certifications can fill in as a substitute for a degree or diploma. 
Cybersecurity certifications can help you to gain relevant skills and knowledge quickly and sharpen your skillset in a short duration. Degrees and diplomas take a long time to complete, and usually by the time one finishes their education cybersecurity, or the IT security landscape has changed with different benchmarks and industry best practices.  
IT certifications officially verify your skills, capabilities and expertise of your knowledge in the field. Validation of certificates by leading IT vendors not only provide an opportunity to gain new skills but also provide you with an added advantage in your professional career.  
Cybersecurity certifications train individuals from fundamentals and basics and build expertise in the field to help to start a career in Cybersecurity with no experience. Not only does it add value to your resume but also depicts your level of dedication and perseverance to the field.  
Here are the top 5 security certifications for IT professionals: 
There are multiple cyber security certificates available.  
Want to know more about training courses or are interested in entering the Cyber security field? 
Check out our courses to find out which IT certification suits best for you contact Logitrain, call 1800 159 151, email info@logitrain.com.au, visit our Cyber Security training and job placement program or visit our Cyber Security training course catalogue at https://www.logitrain.com.au/courses/cybersecurity.html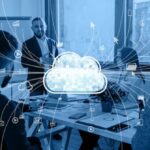 Overview of Azure Marketplace Microsoft Azure is a Marketplace, or total store, that lists the services and applications integrated into Microsoft's public cloud. The services..
Read More →