Cisco Certified Network Associate (CCNA) is an associate-level Cisco Career certification from Cisco Systems. It is a top IT and networking certification and is one of the most respected certifications in the world. Achieving the CCNA certification helps candidates to boost their professional careers with better jobs, higher pay and increased job security. The CCNA certification 200-301 is proof that an individual is capable of installing, configuring, operating, and troubleshooting simple switched and routed internetworks.
For achieving CCNA certification, one must earn a passing score which is nearly 82.5% on the Cisco certification exam 200-301. Implementing and Administering Cisco Solutions (CCNA) is the training course that trains a participant for the exam.
We have combined a list of study tips to help you to prepare and hopefully pass the CCNA certification exam:
Get Practical Experience: It takes both theoretical and practical knowledge to pass the CCNA exam 200-301. As we prepare for the exam, we should be able to use our theoretical knowledge in troubleshooting and networking issues we face in the real world. Attending instructor-led CCNA training from a reputable training institute can help you tremendously.
Obtain reliable study resources: The CCNA exam preparation includes accessing the right study materials. The best materials available in the market to study for the CCNA exam are the latest editions of the Ciscopress books included in the CCNA 200-301 Official Cert Guide Library. We should cover the practice questions and lab exercises given in the book. The Logitrain CCNA course includes a hard copy of the Official Cert Guide.
Learn the Cisco Command Line Interface (CLI): To prepare for the real-world and the CCNA exam, Cisco technicians should have a solid understanding of the configuration commands. Specifically, you should understand how to use the show commands to examine interface settings, check routing protocols and switching configuration, view mac address tables, verify configuration details. The debug are also very useful to develop a deeper understanding of how routing and switching devices work.
Understanding the TCP/IP Addressing and Data Flow: Not only to pass the CCNA certification but also to be able to work confidently in the real world, you need to develop a solid understanding of how the TCP/IP protocol works. It is an absolute necessity that you deeply understand how addressing works, e.g. MAC addressing, IPv4 addressing, IPv6 addressing, spend quality time familiarising yourself with the subnetting concepts.
Join the Online Community: There are several online materials and communities for most IT certification exams. Engaging in online forums helps to learn and share exam strategies, helping you learn from others' success and failure stories. Discovering the best online community involves a simple Google search on "certification name + forum". Attending an instructor-led classroom course also allows you to connect with people who are in the same boat as you and working towards the same CCNA certification goal. The relationships and friendships built in a training institute can sometimes last a lifetime.
Attempt Practice/Mock Tests: Another tip for preparing for the CCNA exam 200-301 is to attempt practice/mock tests well in advance of your scheduled exam date. Setting a deadline for yourself and checking what we have learned in between that time is a great tip. You will discover the areas where you need the most improvement. Logitrain offers mock tests in their CCNA course to help you prepare well.
Refreshing Your CCNA Knowledge: Cisco Press books are not a once of reading. You will be amazed if you read the books again you will learn so much more. Before scheduling the CCNA exam; reading the Ciscopress books again will refresh your memory, and help identify anything that you might have skipped over the first time. The CCNA exam cost is included in the Logitrain course.
Take a Breather: Take some time off during the last couple of days before the exam as trying to stay relaxed is truly important for CCNA exam preparation.

Please note: it is essential to have a good night's sleep the night before the exam.
If you are looking for Cisco courses or IT certifications in Melbourne, it would be worth your while to visit www.logitrain.com.au. Logitrain offers CCNA Course in Melbourne, CCNA Sydney, CCNA Brisbane and everywhere in Australia through our Live Virtual Training.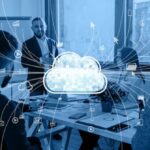 Overview of Azure Marketplace Microsoft Azure is a Marketplace, or total store, that lists the services and applications integrated into Microsoft's public cloud. The services..
Read More →